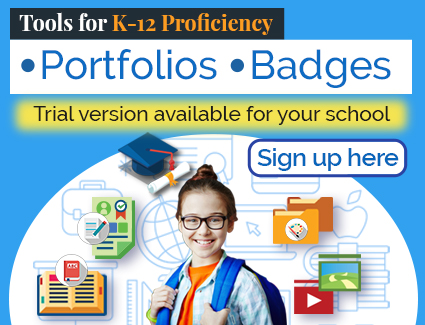 Distance Learning is here. Students are learning in new ways, so they need new ways to demonstrate their learning journey holistically.
Digital Portfolios are a proven strategy to help students showcase their learning and provide a deeper understanding of each student's growth as a learner. Digital Portfolios provide a richer picture of the whole child - much more than just a traditional letter or number grade.
Digital Badges complement digital portfolios, by showing each student's mastery in a visual way. Using digital badges, you can set your requirements, and see each student's progress towards earning them. Badges are useful for showing both academic and personal growth.
This is an opportunity to sign up and try the Richer Picture® system. As part of the trial, daily LIVE support will be provided.
This trial is good until June 2020. We look forward to working with you.
Register Here
If you are interested in this offer, please register below. A representative from Richer Picture will get back to you within 24 hours to help with the set up.